Webinar Description
This webinar will discuss the hygienic measures necessary to prevent pathogenic microorganisms in food. Pathogens are microorganisms that may cause illness. In most cases, food contaminated with pathogens cannot be detected using the five senses of taste, smell, sight, touch and sound. As few as ten microorganisms can be enough to cause illness. Pathogenic microorganisms can be in the form of viruses, bacteria, yeasts and moulds. These can cause various types of illness. Sources of pathogens include the environment, animals, pests, and humans. Measures to prevent pathogens in food include practising good personal hygiene, cleaning and disinfecting equipment, elimination of pests in food areas, and good food preservation techniques.
Cost of Attendance: Free
Webinar Presenter
Speaker Bio:
Elizabeth Strydom holds a BSc (Honours) degree in Applied Biology and Biochemistry, and a Diploma in Management. She worked for the Standards Association of Zimbabwe (Zimbabwe's national standards body), first as a Chemical and Microbiology laboratory technician and then as a Product Certification Chief Inspector and ISO 9001 Systems Auditor. She is currently consulting for Food Hygiene, ISO 9001 and ISO/IEC 17025 management systems. In 2013, she was awarded First Prize in the IFAN Paper Writing Competition for a paper entitled "The Role of Standards in Reviving Zimbabwe's Economy". IFAN is the International Federation of Standards Users, based in Switzerland.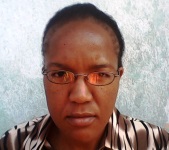 Elizabeth Strydom
Management Consultant
Snap Tactix Consulting (Pvt) Ltd
About Food Safety Fridays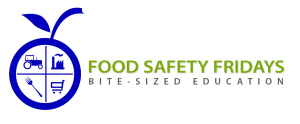 Food Safety Fridays is the FREE educational webinar program brought to you by the IFSQN. Check out the Upcoming Webinars and visit the Sponsor Offers for the latest free giveaways.