Webinar Description
To deliver the best and most employable Food Science graduates at Nottingham University we have developed a number of teaching techniques over recent years to embed scientific principles into life-like and relevant contexts aimed to help the students to envisage the challenges they may face in their future career in the food industry. By recently including PBL teaching into external business workshops it has become apparent that employees in the food sectors could also get real benefit from being trained in specific food safety topics using this type of training. Ideas and approaches for use by food manufacturing companies are suggested.
Cost of Attendance: Free
Webinar Presenter
Speaker Bio:
Emma studied for her first and Masters Degrees at Leeds University. After working in Research at the University of Oxford, Emma then moved into the food industry holding Technical Management roles for over 14 years. She has direct experience in milling/bakery/snacks and a variety of chilled convenience food operations. Emma joined the University of Nottingham in 2009 and specialises in translating Food Science principles into realistic modern manufacturing and retail applications for students. She is responsible for problem based learning teaching within all courses. She also undertakes consultancy work for businesses. Areas of expertise: Food safety/quality systems, Food processing, Auditing, NPD.
Emma Weston
Teacher and Industrial Advisor
The University of Nottingham
About Food Safety Fridays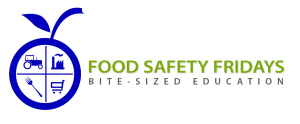 Food Safety Fridays is the FREE educational webinar program brought to you by the IFSQN. Check out the Upcoming Webinars and visit the Sponsor Offers for the latest free giveaways.