Webinar Description
Assigning economic value to food safety projects can be challenging because there are little tangible returns on the investment. Most of the costs have not occurred before implementing a food safety project and the objective of implementing them is that these costs should never occur. From another perspective the value of food safety projects can be evaluated by the customers/markets gained because of their implementation, and this can be a motivator for business managers. The objective of this webinar is to review the various approaches that can be used to justify the economic value of food safety projects.
Cost of Attendance: Free
Webinar Presenter
Speaker Bio:
Oscar Rodriguez Gonzalez training includes Lean Six Sigma Black Belt, Professional Agrologist, Certified Food Scientist, Certified Sustainability Professional, PhD in Food Science (University of Guelph) and MSc in Biological and Agricultural Engineering (Texas A&M University). His recent projects include participating in IFSQN Food Safety Live 2015, a series of presentations for the Food Processing Suppliers Association (FPSA) in the United States and Mexico, a series of presentations for Netzealous Compliance4all and MetricStream ComplianceOnline, performing Food Safety Audits by contract, assisting in the implementation and improvement of SQF systems and a series of studies in the usage of performance management metrics.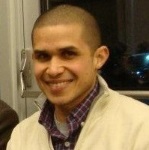 Oscar Rodriguez-Gonzalez
PhD, LSSBB, PAg, CFS, CSP
Rodriguez-Gonzalez Services
About Food Safety Fridays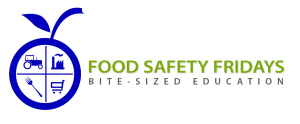 Food Safety Fridays is the FREE educational webinar program brought to you by the IFSQN. Check out the Upcoming Webinars and visit the Sponsor Offers for the latest free giveaways.