Webinar Description
Food and beverage industry is requiring more and more food and beverage packaging manufacturers to be certified to a GFSI standard. Where some packaging manufacturers struggle to understand the need to be certified to a GFSI standard, especially if they already undergo third party audits on a regular basis, others are overwhelmed by the various GFSI standards out there and the requirements under each of these standards. This webinar will decode the various GFSI standards for food and beverage packaging manufacturers and help in decision making and certification attainment process for business success.
Cost of Attendance: $Free
Webinar Presenter
Speaker Bio:
Karen Leacock -Bingham spent over 14 years in the flexible packaging industry, specifically packaging for direct food contact, before joining Guelph Food Technology Centre. In one of her previous roles as Laboratory Manager for Exopack Canada (formerly The Packaging Group), she developed innovative packaging for use in the meat and cheese industry. Karen now develops and delivers public and customized, on-site training in food safety and quality for food packaging converters/manufacturers, works with potential clients to identify food safety and quality business solutions, conducts gap assessments and performs allergen risk assessments for packaging companies. Karen's areas of expertise at NSF-GFTC include Food Safety Systems, Food Quality Systems, Program Design & Implementation, Troubleshooting, Auditing and Training. She has received her B.Sc. in Chemistry from York University, her Quality Assurance certificate from Centennial College, and a diploma in Laboratory Science from Ryerson Polytechnical University. Karen has also received an Environmental Compliance and Due Diligence certification and certification in the Transportation of Dangerous Goods from the Ontario Ministry of the Environment and holds an Internal Auditor certification in ISO 9000 and BTI. She is also WHMIS-certified.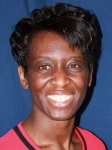 Karen Leacock-Bingham, B.Sc.
Senior Project Manager, Consulting and Technical Services
NSF International
About Food Safety Fridays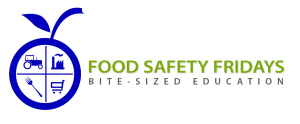 Food Safety Fridays is the FREE educational webinar program brought to you by the IFSQN. Check out the Upcoming Webinars and visit the Sponsor Offers for the latest free giveaways.