Webinar Description
This webinar discusses topics related to keeping food safe from the view point of the average (non-expert) consumer. When we talk about food safety, the most we meet with processes that are related to food production on the field, throughout the industry and to the store. What has been neglected or addressed in a small part on individual websites is food safety when it comes into the hands of consumers. Just in this area there are many topics that is important to discuss, and that is important to consider. Information contained on the product are not sufficient to the average consumer who have not enough knowledge about the safe storage, handling, cross-contamination, adequate preparing of etc.
Cost of Attendance: Free
Webinar Presenter
Speaker Bio:
Specialist in Sanitary and Environmental engineering, professional specialist's degree in 2011 (University of Belgrade, Serbia, Higher Medical School of Professional Studies). Employed at Quality Austria Center on position of Project Manager. Auditor for the following standards - ISO 9001, ISO 14001, OHSAS 18001, ISO 22000, HACCP. Conducted a number of training in food safety standards ISO 22000 and HACCP. Experiences related to quality management and food safety gained on position of Quality Associate in retail company Delta Maxi, and later on the position of Food Safety Operations Associate in Delhaize Serbia where he was responsible for auditing of food safety in more than 400 retail stores in three countries - Serbia, Bosnia and Herzegovina and Montenegro.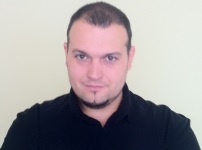 Vladimir Surčinski
Project Manager
Quality Austria Center
About Food Safety Fridays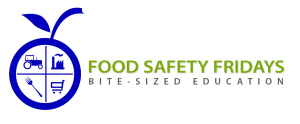 Food Safety Fridays is the FREE educational webinar program brought to you by the IFSQN. Check out the Upcoming Webinars and visit the Sponsor Offers for the latest free giveaways.