Webinar Description
Allergens are a significant hazard in the food and beverage industry. Allergen management has evolved over the years along with the growth in the knowledge and understanding of the issue. However, effective allergen management continues to be a significant challenge to the food and beverage industry. This webinar will discuss the industry best practices in allergen management that will assist you in development of robust and effective allergen management systems.
Cost of Attendance: Free
Webinar Presenter
Speaker Bio:
Jennifer is an experienced trainer on all topics and aspects related to Food Safety. She is also a Certified HACCP Trainer and Auditor, certified SQF trainer and certified BRC 3rd Party Auditor. At NSF-GFTC, Jennifer tailors and delivers courses in Employee Hygiene and Food Safety, GMPs, Sanitation, Pest Control, CCP Training, Quality Assurance, On-Line Operator Training, Allergen Prevention in Food Processing, Food Service, Food Retailing, Food Distribution and Supply Chain Management. Jennifer joined GFTC after working with Corporate Foods and Gay Lea Foods Ltd. Jennifer has a B.Sc. in Microbiology from the University of Guelph.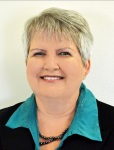 Jennifer McCreary
Technical Manager, Training and Education
NSF International
About Food Safety Fridays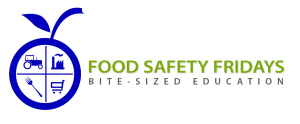 Food Safety Fridays is the FREE educational webinar program brought to you by the IFSQN. Check out the Upcoming Webinars and visit the Sponsor Offers for the latest free giveaways.