Webinar Description
This webinar presents an introduction into Genetically Modified Organisms and Foods; including:
- What are genetically modified (GM) organisms and GM foods?
- Why are GM foods produced?
- Are GM foods assessed differently from traditional foods?
- How are the potential risks to human health determined?
- What are the main issues of concern for human health?
- What are the issues of concern for the environment?
- Are GM foods safe?
- What kind of GM foods are on the market internationally?
- Have GM products on the international market passed a risk assessment?
- What further developments can be expected in the area of GMOs?
Cost of Attendance: Free
Webinar Presenter
Speaker Bio:
Dr. Yasser Mostafa is an ASQ - Certified Quality Manager, and an SGS - certified lead auditor for QMS, FSMS, EMS & OHSAS. He obtained his bachelor from Veterinary Medicine - Cairo University 1999. His experience in the quality and food safety field spans over fifteen years as he started his career in 1999 as a food safety and quality head for the regional food manufacturer Americana and then moved in 2006 to work as a quality assurance & food safety consultant for Kuwait, Saudi Arabia and Egypt. He qualified more than 90 businesses in these countries against the requirements of quality & food safety standards until their systems were certified. In 2008, Dr. Yasser moved to Al Yasra Foods Kuwait & KSA (one of the largest food distribution companies in the Middle East). He submitted 5 scientific abstracts in 5 different international quality & food safety conferences.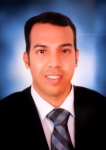 Dr. Yasser Moustafa Mohamed
Quality Assurance Manager
About Food Safety Fridays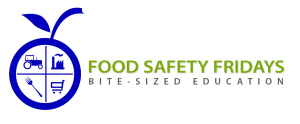 Food Safety Fridays is the FREE educational webinar program brought to you by the IFSQN. Check out the Upcoming Webinars and visit the Sponsor Offers for the latest free giveaways.