Webinar Description
Some of the most important functions that an auditor is required to fulfill include planning, collecting evidence, and reporting. These activities require skills and can be acquired with the use of series of tools that can be categorized in two major groups: those that can help the audit process to be more efficient, and those that assist with the investigation. The objective of this webinar is to review this series of tools and their use in conducting food safety audits.
Cost of Attendance: Free
Webinar Presenter
Speaker Bio:
Oscar Rodriguez Gonzalez is an entrepreneur who manages Rodriguez-Gonzalez Services Corp, where he leads projects in four areas: innovation, teaching, advising and auditing. He is a Professional Agrologist, Certified Food Scientist, Certified Quality Engineer, Sustainability Associate and has obtained a PhD in Food Science from the University of Guelph and an MSc in Biological and Agricultural Engineering from Texas A&M University. His recent projects include: teaching in a Quality Engineering program, conducting Audits in Food Safety Management Systems by contract, and managing the performance and innovation of an Automated Vending network that offers healthy foods. He is also the designated-chair for the IFT Quality Assurance Division, and active in most of the professional organizations he is a member (ASQ, ISSP, OIA).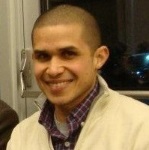 Oscar Rodriguez-Gonzalez
PhD, PAg, CFS, ASQ-CQE, ISSP-SA
Rodriguez-Gonzalez Services Corp.
About Food Safety Fridays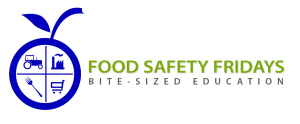 Food Safety Fridays is the FREE educational webinar program brought to you by the IFSQN. Check out the Upcoming Webinars and visit the Sponsor Offers for the latest free giveaways.