Webinar Description
Note: This is a replay of a previously recorded webinar from April 2015.
Navigating food grade compressed air quality for SQF, BRC, or your custom specification can be difficult. In this webinar we will discuss the various contaminants that can create a problem for your final product. We will explain ISO 8573-1 compressed air testing and why other specifications are not adequate for food and beverage manufacturers. We will also discuss ISO 8573-7 microbiological compressed air testing. Then we will dig deeper into a few ways these contaminants can occur and why they may exist in one line of piping and not another. We will close with tips on creating a monitoring program.
Cost of Attendance: Free
Webinar Presenter
Speaker Bio:
Dick founded his compressed air and gas testing company in 1989. He graduated from Northwest Missouri with a BS in Chemistry, Physics, and Mathematics. That led to a position as a Mass Spectrometrist for the US Department of the Interior, then an Industrial Hygiene Chemist spot at Monsanto, and later to the Radian Corporation overseeing the NIH toxicology repository. Dick has dedicated his career to the analyses of compressed air and gas, and looks forward to sharing his insight on the subject and what it means to the food and beverage manufacturer.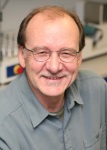 Dick Smith
Laboratory Director/Owner
Trace Analytics, LLC
About Food Safety Fridays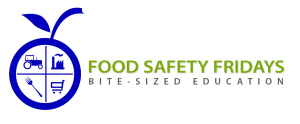 Food Safety Fridays is the FREE educational webinar program brought to you by the IFSQN. Check out the Upcoming Webinars and visit the Sponsor Offers for the latest free giveaways.