Webinar Description
As part of a TACCP system, analytical methods to detect food fraud are becoming increasingly important. Food fraud has existed for as long as there have been food supply chains, fuelled by the motivation to misrepresent agricultural produce for economic gain. Cases of fraud involving adulteration, substitution, and mislabelling continue to persist, aided in recent times by the increasing globalisation of the food industry. Supply chains for many commodities are long and complex, often involving intermediaries from several countries. Processed foods frequently contain multiple ingredients sourced from numerous different suppliers, providing ample opportunities for unscrupulous traders. Detecting food fraud has become a significant challenge and implementing analytical methods to detect food fraud issues can be difficult. This webinar introduces some of the current analytical techniques used to detect food fraud and investigates some of the challenges faced by industry to verify all claims made on a food label.
Cost of Attendance: Free
Webinar Presenter
Speaker Bio:
Ruth is a Food Safety/Quality and HACCP Management Consultant, based in the United Kingdom. Having gained experience from working in technical roles in the food industry, her particular areas of specialism are Food Safety and Quality Management Systems based around HACCP/ISO Standards and private quality assurance schemes. Ruth works internationally helping organizations throughout the food chain to implement systems, and is well known for her practical Quality and HACCP knowledge as an auditor, consultant and trainer. She advises companies in the setting up of both Quality and FSMS systems, supported by threat assessment, crisis and business continuity management.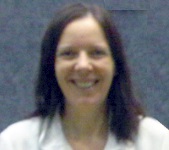 Ruth Bell
Senior Consultant
AF Associates
About Food Safety Fridays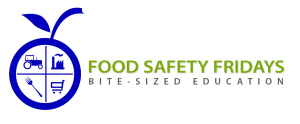 Food Safety Fridays is the FREE educational webinar program brought to you by the IFSQN. Check out the Upcoming Webinars and visit the Sponsor Offers for the latest free giveaways.