Webinar Description
Food safety culture is a risk factor. Even if you have all the resources you need for your food safety system, people can make it or break it. A food safety culture can range from strongly negative to strongly positive. What is yours like and what can you do to make it more positive? In this webinar, you will learn what influences food safety culture, approaches to measuring food safety culture and food safety behavior (they're different), leading and lagging indicators, and factors to consider when implementing changes to improve food safety culture and behaviors in your workplace.
Cost of Attendance: Free
Webinar Presenter
Speaker Bio:
Dr. Brita Ball helps businesses improve their training effectiveness and food safety culture. She is a food safety professional and accomplished facilitator and trainer with experience including production, processing, inspection and auditing. Brita holds a PhD in food science and a Master's degree in adult learning and leadership from University of Guelph. She is a Certified Training and Development Professional, has published peer-reviewed articles and presents at international conferences. Brita is a consultant at her own company and an adjunct professor at the University of Guelph. Her research and consulting focuses on food safety culture, management system implementation, leadership development and behaviour change. She is currently the food safety program manager for Food Banks Canada, and vice-chair of the Food Safety Education PDG at International Association for Food Protection.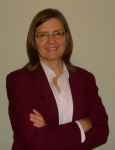 Brita Ball
Principal Consultant - Advancing Food Safety Culture
Brita Ball & Associates
About Food Safety Fridays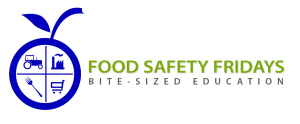 Food Safety Fridays is the FREE educational webinar program brought to you by the IFSQN. Check out the Upcoming Webinars and visit the Sponsor Offers for the latest free giveaways.