Webinar Description
FDA will publish Sanitary Transportation Regulations based on the Food Safety Modernization Act in March 2016. While the scope of these regulations are limited to certain food types, the information is important for all transportation operations seeking to preserve the quality of freight. It is the transportation professional's responsibility to communicate clearly with the shipper and receiver and protect freight while it is under their control. This webinar will include an overview of the new regulations as well as recommendations on how to meet the 4-hour training requirements for carriers. Topics in this webinar include:
- The types of hazards that can occur
- Expected control measures pre-trip, in transit and post-trip
- Sanitation, maintenance and pest control requirements
- Incident management
- Security and Defense requirements
- Regulatory requirements for records and communication
Cost of Attendance: Free
Webinar Presenter
Speaker Bio:
Cathy is an experienced and enthusiastic food safety trainer and consultant. She is a Food Safety Preventive Controls and HACCP Lead Instructor, a Registered SQF Trainer and former SQF Auditor. She has assisted a broad range of companies with HACCP, GFSI and other food safety system development requirements. She worked in the food manufacturing industry for 10 years, earned her Masters Degree in Food Safety and has been consulting with the HACCP Consulting Group since 2008.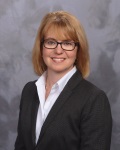 Cathy M Crawford
Vice President
The HACCP Consulting Group
About Food Safety Fridays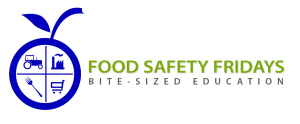 Food Safety Fridays is the FREE educational webinar program brought to you by the IFSQN. Check out the Upcoming Webinars and visit the Sponsor Offers for the latest free giveaways.