Webinar Description
Many establishments operating throughout the food supply chain are certified to ISO 9001 and the majority of these are co-certified to any one of the Food Safety Management System (FSMS) schemes available. In September 2015 ISO published the latest revision of ISO 9001, Requirements for Quality Management Systems. Transition to this new version will gradually take place until September 2018. The new version of 9001 represents a fresh approach to managing quality and can be integrated with the organization's FSMS more effectively. In this lecture we will learn the major changes in the Standard and ways to take advantage of them for the benefit of improving the FSMS.
Cost of Attendance: Free
Webinar Presenter
Speaker Bio:
B.Sc. Biology: Israel Institute of Technology - 1989. D.V.M.: Hebrew University - 1993. 1993-2002 - Unilever Israel - company veterinarian and Safety, Health, Environment & QA Manager. 2002-2005 - Standards Institution of Israel - head of the Food Sector and senior educator. Lead auditor for numerous international standards. 2005-Present -Sher Consulting and Training – Co-owner and Director of Training. 1994-present – Senior lecturer at the Koret School of Veterinary Medicine. Dr. Rosenblatt has extensive lecturing experience in numerous conferences and workshops on food and petfood safety and quality management. He is regularly invited to lecture in different countries. Member of the International Association for Food Protection.
David Rosenblatt
Director of Training and Veterinary Consultant
Sher Consulting and Training
About Food Safety Fridays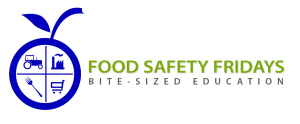 Food Safety Fridays is the FREE educational webinar program brought to you by the IFSQN. Check out the Upcoming Webinars and visit the Sponsor Offers for the latest free giveaways.