Webinar Description
In today's world where transparent food safety systems are being demanded by suppliers and customers alike, more and more food companies are being subject to unannounced food safety and quality audits. Is your business ready for an unannounced audit? What can you do to prepare for and manage an unannounced audit of your systems and processes? What are some key strategies to cope with unannounced audits and emerge as a winner after the audit? This webinar will provide some helpful tips to ensure all your systems are up-to-date at all times so you are 'always audit ready'.
Cost of Attendance: Free
Webinar Presenter
Speaker Bio:
Jennifer is an experienced trainer on all topics and aspects related to Food Safety. She is also a Certified HACCP Trainer and Auditor, certified SQF trainer and BRC Approved Training Provider (ATP).. At NSF-GFTC, Jennifer tailors and delivers courses in Employee Hygiene and Food Safety, GMPs, Sanitation, Pest Control, CCP Training, Quality Assurance, On-Line Operator Training, Allergen Prevention in Food Processing, Food Service, Food RetaiE17:F17 Jennifer has a B.Sc. in Microbiology from the University of Guelph.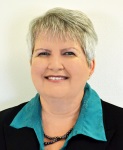 Jennifer McCreary, B.Sc.
Technical Manager, Training Services
NSF International
About Food Safety Fridays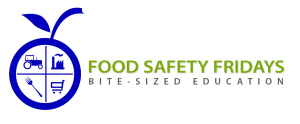 Food Safety Fridays is the FREE educational webinar program brought to you by the IFSQN. Check out the Upcoming Webinars and visit the Sponsor Offers for the latest free giveaways.