Webinar Description
If the food you produce is safe, your business is safe. In today's environment it is critical that you identify and understand all food safety threats on the horizon. Only then can you establish the preventive controls that will keep your business safe. Join us for this provocative session where we explore the future trends, regulatory changes and global concerns to shape the food safety landscape in the coming years. It will give you a competitive edge and help you protect your brand from potential recalls or legal actions. Stay informed, stay ahead and stay safe!
Cost of Attendance: Free
Webinar Presenter
Speaker Bio:
Iain Wright holds many roles within NSF Canada. Founded from his work with Audit Services, Iain specializes in program design and implementation, food processing, food services, food distribution & supply chain management, and is well-versed in various training projects, such as HACCP, GMPs, GOPs and GPPs. Iain has worked with companies like Chapman's Ice Cream, Dare Foods, Gay Lea Foods and Ault Foods (among other companies). Iain has a Bachelor of Science degree in Food Sciences, with a minor in Business. He has also taken various adult education courses from Conestoga College. He has completed a number of certification programs and is a Certified Quality Auditor with HACCP Certification, a Certified HACCP Auditor for the American Society for Quality, and a Certified Auditor for the Food Products Association (formerly NFPA). He is professionally affiliated with the American Society for Quality (ASQ) and the Ontario Food Protection Association (OFPA).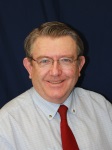 Iain Wright, B.Sc
Technical Manager, NSF Training and Education Services
NSF International
About Food Safety Fridays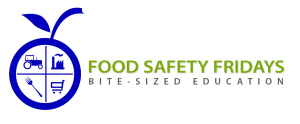 Food Safety Fridays is the FREE educational webinar program brought to you by the IFSQN. Check out the Upcoming Webinars and visit the Sponsor Offers for the latest free giveaways.