Webinar Description
This webinar will provide quality practitioners with a chronological history of quality from its earliest beginnings in mass manufacturing and the need for standardization and efficiency to the present day and the proliferation of national and international quality standards. Topics covered by the webinar will include:
- A History of Managing for Quality
- The rise of statistical methods in quality
- Quality and World War II
- Post-war developments in quality
- Kaoru Ishikawa and quality circles
- In search of zero defects
- Beginning of the quality crisis
- U.S. discovers quality and quality gurus
- Quality and Six Sigma
- Quality awards and certifications
- Quality standards
- Conclusion
Cost of Attendance: $Free
Webinar Presenter
Speaker Bio:
Dr. Yasser Mostafa is currently Quality & Food Safety Manager at "MARS– KSA." He is an ASQ - Certified Quality Manager, and an SGS - certified lead auditor for QMS, FSMS, EMS & OHSAS. He obtained his bachelor from Veterinary Medicine - Cairo University 1999. His experience in the quality and food safety field spans over fifteen years as he started his career in 1999 as a food safety and quality head for the regional food manufacturer "Americana" and then moved in 2006 to work as a quality assurance & food safety consultant for Kuwait, Saudi Arabia and Egypt. He qualified more than 90 businesses in these countries against the requirements of quality & food safety standards until their systems were certified. In 2008, Dr. Yasser moved to Al Yasra Foods – Kuwait & KSA then shifted to MARS - KSA in January 2016. He submitted 6 scientific abstracts in 6 different international quality & food safety conferences.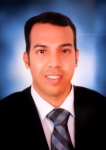 Yasser Mohamed
Quality & Food Safety Manager
MARS
About Food Safety Fridays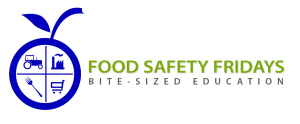 Food Safety Fridays is the FREE educational webinar program brought to you by the IFSQN. Check out the Upcoming Webinars and visit the Sponsor Offers for the latest free giveaways.