Webinar Description
This basis for risk assessment is "Identify – Evaluate – Control" – this is true for any kind of risk, including food safety risks and risks associated with employee safety and health. In both cases catastrophe can occur due to technical failure or human error. A behavioral based risk management approach stipulates the human behavior is involved in all failure, even if it is classified as "technical". A behavioral based management system should not be separately implemented for food safety and employee safety. This redundancy prevents pooling of resources and lowers effectiveness. In this webinar we will focus on those areas that can and should be integrated and learn how to effectively implement an Integrated Management System.
Cost of Attendance: $Free
Webinar Presenter
Speaker Bio:
B.Sc. Biology: Israel Institute of Technology - 1989. D.V.M.: Hebrew University - 1993. 1993-2002 - Unilever Israel - company veterinarian and Safety, Health, Environment & QA Manager. 2002-2005 - Standards Institution of Israel - head of the Food Sector and senior educator. Lead auditor for numerous international standards. 2005-Present -Sher Consulting and Training – Co-owner and Director of Training. 1994-present – Senior lecturer at the Koret School of Veterinary Medicine. Dr. Rosenblatt has extensive lecturing experience in numerous conferences and workshops on food and petfood safety and quality management. He is regularly invited to lecture in different countries. Member of the International Association for Food Protection.
David Rosenblatt
Director of Training and Veterinary Consultant
Sher Consulting and Training
About Food Safety Fridays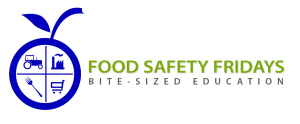 Food Safety Fridays is the FREE educational webinar program brought to you by the IFSQN. Check out the Upcoming Webinars and visit the Sponsor Offers for the latest free giveaways.