Webinar Description
Although we enjoy one of the safest food supplies in the world, foodborne illness remains common in the United States where foodborne illness outbreaks affect millions and kill thousands of people. These outbreaks also undermine consumer confidence in affected products, result in large recalls, and diminish market demand. A substantial number of foodborne illness outbreaks result from poor hygiene practices. Microorganisms can survive in food processing and handling environments. They are generally introduced into the food environment through raw materials, pests, air, water, and employees. During this webinar find out ways that we can identify these hazards and stop them in their tracks.
Cost of Attendance: $Free
Webinar Presenter
Speaker Bio:
Lakshmikantha (Kantha) Channaiah, Ph.D., is the lead researcher for AIB International's Kill Step Validation project. He holds a doctoral degree from Kansas State University with specialization in food-safety microbiology, in addition to having more than 15 years of experience in other areas including biotechnology, R & D, establishing a level 2 biosafety lab, teaching & training, HACCP, GMPs, regulatory compliance, post-harvest grain storage, and developing new technologies. Channaiah is AIB International's Director of Microbiology and serves as adjunct faculty at Kansas State University.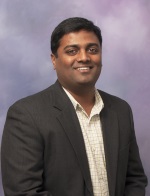 Lakshmikantha (Kantha) Channaiah
Director of Microbiology
AIB International
About Food Safety Fridays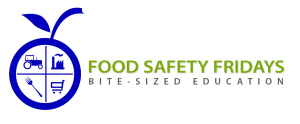 Food Safety Fridays is the FREE educational webinar program brought to you by the IFSQN. Check out the Upcoming Webinars and visit the Sponsor Offers for the latest free giveaways.