Webinar Description
The philosophy of food safety and quality management is one of prevention, whereby the safety and quality of food products are assured via the use of processes such as HACCP, Vendor Assurance etc. However, on occasion it is necessary to respond reactively to an incident in order to ensure consumer and business protection. Although incidents are very varied in their causes and effects, a common process can be used to help the Incident Owner manage the incident professionally. We will give a brief on Product-related incidents that are identified in our supply chain or markets, which have the potential to damage brands or our business, or harm our consumers also PRIMP can be used to manage incidents from the point of acceptance of raws or packs into the factory up to the point of consumption.
Cost of Attendance: $Free
Webinar Presenter
Speaker Bio:
Dr. Yasser Mostafa is currently Quality & Food Safety Manager at "MARS– KSA." He is an ASQ - Certified Quality Manager, and an SGS - certified lead auditor for QMS, FSMS, EMS & OHSAS. He obtained his bachelor from Veterinary Medicine - Cairo University 1999. His experience in the quality and food safety field spans over fifteen years as he started his career in 1999 as a food safety and quality head for the regional food manufacturer "Americana" and then moved in 2006 to work as a quality assurance & food safety consultant for Kuwait, Saudi Arabia and Egypt. He qualified more than 90 businesses in these countries against the requirements of quality & food safety standards until their systems were certified. In 2008, Dr. Yasser moved to Al Yasra Foods – Kuwait & KSA then shifted to MARS - KSA in January 2016. He submitted 6 scientific abstracts in 6 different international quality & food safety conferences.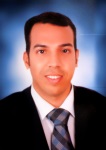 Yasser Mohamed
Quality & Food Safety Consultant
Dairy Industry Australia
About Food Safety Fridays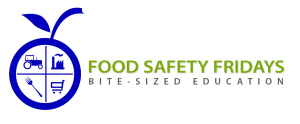 Food Safety Fridays is the FREE educational webinar program brought to you by the IFSQN. Check out the Upcoming Webinars and visit the Sponsor Offers for the latest free giveaways.