Webinar Description
Any type of audit of your work systems and practices can be a daunting process to go through. After 20+ years of auditing regulatory, compliance and certification standards, I have often reflected on why one company can obtain a good audit result when another company performs poorly. What I have observed is that there are common practices that have contributed to both successful audit outcomes and audit failures. Regardless of the type of audit, there are a range of easy to implement strategies that will ensure your Company gets through this process. The strategies and information contained in this presentation will help you to avoid stupid non-conformances and be more organised for your next audit.
Cost of Attendance: $Free
Webinar Presenter
Speaker Bio:
Amanda Evans is a Food Safety Compliance Specialist with more than 20 years experience working with Australian and International food businesses. Amanda has built a strong platform of skill and knowledge after initially working for 7 years as a Food Inspector for the Australian (NSW) government and for the past 16 years, in her own business as a food compliance specialist. Amanda works as a contract trainer and food compliance auditor and continues a close relationship with the food industry through her business consultancy services. With food labelling and education a specialty, Amanda assists food manufacturers keep up-to-date with legal and business requirements through her International HACCP Mentor Program along with mentoring other food safety professionals. Former project work has allowed Amanda the opportunity to design, develop and deliver training material in Retail Allergen Management for the NSW Food Authority, International Product Recall Co-ordinator Course and Certificate IV Food Surveillance, which is targeted to increasing the knowledge and competency of local government food inspectors. Additionally, Amanda is also a Lead Instructor for the FSPCA Preventive Controls for Human Food Course as recognized by the USFDA. A strong commitment to food safety and business improvement has also seen Amanda develop and implement easy business tools to assist with food compliance. To review a full list of Amanda's credentials, please visit www.haccpmentor.com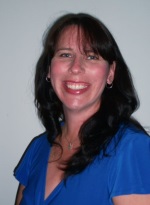 Amanda Evans
Food Safety Compliance Specialist, Certified Auditor and Trainer
HACCP Mentor
About Food Safety Fridays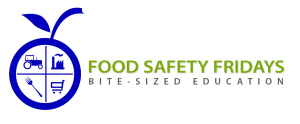 Food Safety Fridays is the FREE educational webinar program brought to you by the IFSQN. Check out the Upcoming Webinars and visit the Sponsor Offers for the latest free giveaways.