Webinar Description
Food manufacturers have been looking for 'Cultural Excellence' for a number of years now, with interest growing from large manufacturers through to retailers and global brands. The purpose of this webinar is to provide you with an overview of Cultural Excellence, the four key areas of focus and to cover the Food Safety Culture Excellence Assessment Module, for any organisation who is looking to measure and improve their culture, available exclusively from BRC Global Standards, in partnership with TSI
Cost of Attendance: $Free
Webinar Presenter
Speaker Bio:
Dr Joanne Taylor (BSc Psychology, PgCert HACCP, PhD) is a specialist in food safety management and food safety culture. She is currently a Director at Taylor Shannon International (TSI), working on the development and implementation of government food safety and quality programs in the United Arab Emirates and Qatar. Dr Taylor has authored a large number of peer-reviewed journal articles, textbooks and training materials on food safety, HACCP, behaviour change and culture, and was one of the lead developers of SFBB and Menu-Safe, two of the most widely implemented and researched Food Safety Management systems for food service businesses. She has trained over 500 industry professionals in more than 30 countries in advanced food safety management courses (Level 5 and MSc). In 2014 she was invited to present her experiences at the Codex Colloquium on HACCP, held in Finland. Her most recent work includes the development of a unique model and methodology to measure food safety and quality culture in industry, which was launched in 2014 in collaboration with Campden BRI, and was adopted as a voluntary module by BRC Global Standards in 2015.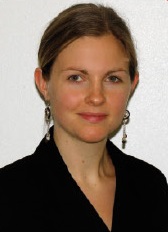 Dr Joanne Taylor
Training & Research Director
TSI
About Food Safety Fridays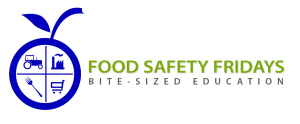 Food Safety Fridays is the FREE educational webinar program brought to you by the IFSQN. Check out the Upcoming Webinars and visit the Sponsor Offers for the latest free giveaways.