Webinar Description
More than 70% of production facilities use compressed air in the manufacturing process. Experts like the Compressed Air & Gas Institute (CAGI) and the International Organization for Standardization (ISO) agree that the primary contaminants to monitor are particles, water, and oil (PWO). The primary sources of contamination in a compressed air supply include the intake air quality and the compressor itself. Other significant sources include distribution piping, storage receivers, and point-of-use items such as valves, gauges, flexible tubing, and fittings. Does your system filter these contaminants out? Where does your compressed air system add additional contaminants that need to be monitored or filtered? Are these contaminants detrimental to your product? Where are your HACCP critical control points, and are you monitoring them?
Cost of Attendance: $Free
Webinar Presenter
Speaker Bio:
Ruby Ochoa has been in the compressed air testing industry for over 35 years. As Co-Owner and President of Trace Analytics, LLC she has been at the forefront of her industry and is a leading expert in compressed air quality testing. Ochoa is a contributing member of International Society of Pharmaceutical Engineers (ISPE), Critical Utilities Community of Practice (CU COP) Steering Committee, a member of the Medical Gas Professional Healthcare Organization (MGPHO), and on the National Fire Protection Agency's (NFPA) Technical Committee for Respiratory Protection. She recently contributed to the ISPE Good Practice Guide: Sampling for Pharmaceutical Water, Steam, and Process Gases, which should be released for publication soon. Ochoa has assisted in creating compressed air monitoring programs that meet international regulating organization standards. Trace Analytics, LLC, is an A2LA accredited lab per ISO/IEC 17025 that utilizes ISO 8573 sampling and analytical techniques for particles (0.5-5 microns), water, oil aerosol and oil vapor contaminants found in compressed air. For more information, contact Ruby Ochoa, tel: (512) 263-0000 ext. 211, email: Ruby@AirCheckLab.com, or visit AirCheckLab.com.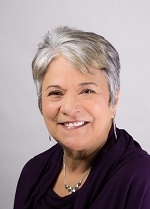 Ruby Ochoa
President/Owner
Trace Analytics LLC
About Food Safety Fridays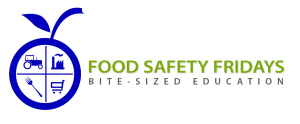 Food Safety Fridays is the FREE educational webinar program brought to you by the IFSQN. Check out the Upcoming Webinars and visit the Sponsor Offers for the latest free giveaways.