Webinar Description
Increasingly, the focus for food and beverage production facilities is on having a robust, formalized environmental monitoring program. One of the key components of any EMP is a structured ATP verification monitoring program. While the majority of food and beverage production facilities in the developed world utilize ATP sanitation monitoring systems, their employment is often unstructured and sub-optimal.
Neogen, in conjunction with industry experts, has developed a handbook titled, "Best practices for effectively implementing an ATP sanitation verification program", that provides real-world guidance for facilities wishing to enhance their EMP through a more formalized and structured approach.
Topics covered will include:
- Validation Vs verification
- Cleaning to a validated standard
- Swabbing and establishing baselines
- RLU's as an indication of cleanliness
- Migrating from validation to verification
- Using the results to improve cleaning
- Interpreting test results
- Complementary environmental testing
Cost of Attendance: $Free
Webinar Presenter
Speaker Bio:
Jim Topper is the Senior Market Development Manager for Neogen Corporation. He has over 16 years of experience in the food safety industry and has helped many facilities build robust environmental monitoring and sanitation verification programs. He is the lead author of the industry guide "Best Practices for Effectively Implementing an ATP Sanitation Verification Program."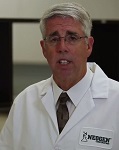 Jim Topper
Sr. Market Development Manager
Neogen Corporation
About Food Safety Fridays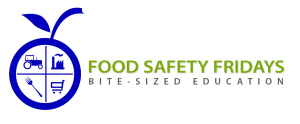 Food Safety Fridays is the FREE educational webinar program brought to you by the IFSQN. Check out the Upcoming Webinars and visit the Sponsor Offers for the latest free giveaways.