Webinar Description
Food manufacturers regularly use glass containers for a wide range of applications, including infant foods, cooking sauces, condiments, vegetables and pickles, beverages, and oils and dressings, to name just a few. Despite its popularity, glass packaging poses a significant safety risk and the effects of glass-in-glass contamination can be highly damaging. A tiny fragment of glass can cause serious injury to a consumer, and the subsequent adverse publicity (particularly if a baby or child was severely cut), combined with the high cost of product recalls, can have a devastating impact on a business. Selecting the right x-ray inspection system is fundamental to guaranteeing optimum glass-in-glass detection. X-ray inspection equipment cannot solve contamination problems unless each element – from beam angle to reject mechanism – has been chosen to fit the line and the product. We will discuss the factors affecting glass in glass detection capability and provide insight to selecting the proper solution.
Cost of Attendance: $Free
Webinar Presenter
Speaker Bio:
With over twenty two years at Mettler-Toledo Product Inspection, Robert has gained his experience by excelling in several roles in the organization including field service, training, application specialist and sales. In his current role Robert provides subject matter expertise in quality product inspection and foreign material detection/ prevention strategies assisting in the development food safety management policies and programs.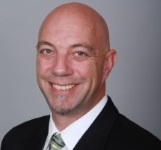 Robert Rogers
Senior Advisor Food Safety & Regulation
Mettler-Toledo Product Inspection Division
About Food Safety Fridays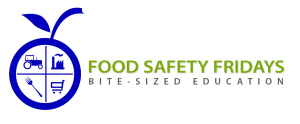 Food Safety Fridays is the FREE educational webinar program brought to you by the IFSQN. Check out the Upcoming Webinars and visit the Sponsor Offers for the latest free giveaways.