Webinar Description
An environmental monitoring program (EMP) can be used to assess the effectiveness of the overall hygienic practices in a facility and to provide information needed to prevent possible microbial contamination of food products. An EMP provides valuable data (source and concentration) on indicator organisms, spoilage organisms, and pathogens of concern in a timely manner. An EMP is not designed to validate the effectiveness of cleaning and sanitizing methods; the focus is more on validating cleaning and sanitizing frequencies and other Good Manufacturing Practices (21 CFR 110). Gain insight into how effective EMP sampling zones can be implemented in a food-handling facility to reduce the risk of microbial contamination of finished products.
Cost of Attendance: $Free
Webinar Presenter
Speaker Bio:
Lakshmikantha (Kantha) Channaiah, Ph.D., is the lead researcher for AIB International's Kill Step Validation project. He holds a doctoral degree from Kansas State University with specialization in food-safety microbiology, in addition to having more than 15 years of experience in other areas including biotechnology, R & D, establishing a level 2 biosafety lab, teaching & training, HACCP, GMPs, regulatory compliance, post-harvest grain storage, and developing new technologies. Channaiah is AIB International's Director of Microbiology and serves as adjunct faculty at Kansas State University.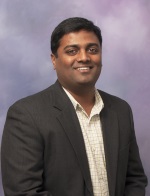 Kantha Channaiah
Director of Microbiology
AIB International
About Food Safety Fridays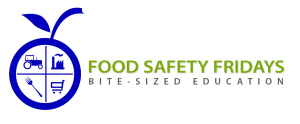 Food Safety Fridays is the FREE educational webinar program brought to you by the IFSQN. Check out the Upcoming Webinars and visit the Sponsor Offers for the latest free giveaways.