Webinar Description
This webinar will include the legal aspects of preparing food safety and quality documentation in the right way from the start. It will cover the proper progression of developing documented programs correctly and the related information management requirements (i.e. verification, validation, back-up and systems-based document control).
Cost of Attendance: $Free
Webinar Presenter
Speaker Bio:
Bill Bremer is a Principal, Food Safety, Kestrel Tellevate LLC. In his food compliance roles, he has led compliance and assurance activities to help many food industry companies meet FDA/FSMA, GFSI (i.e., BRC, IFS, FSSC22000, SQF), HACCP, EHS, and overall operations management requirements.

Bill has been involved as a GFSI standard stakeholder and delegate on Technical Working Groups from 2012-2015, working with GFSI schemes and standards. He has conducted a number of food safety workshops for clients and a variety of industry organizations and is the founder of the Food Safety Professional Group. Bill also works as a generalist for other industries in compliance and business improvement, focusing on sustainability, waste reduction, process improvement/transformation, restructuring, and EHS. He has been a consultant to tier I, II and III organizations and closely held/privately owned businesses across a full range of industries, including food, chemical, process, construction materials, agricultural, metals, and industrial products, as well as service organizations.

Bill Bremer
Principal, Food Safety
Kestrel Tellevate LLC
About Food Safety Fridays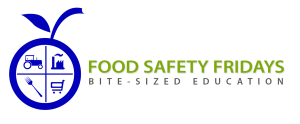 Food Safety Fridays is the FREE educational webinar program brought to you by IFSQN.
Check out the Upcoming Webinars and visit the Sponsor Offers for the latest free giveaways.