2






New Revision of the Food Hygiene & Safety Gospel in the Pipeline
codexhaccp
food hygiene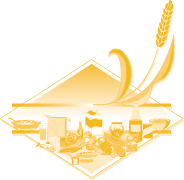 In November 2014, the 46th committee session agreed to establish an EWG led by France and Thailand, to review the General Principles of Food Hygiene (GPFH) including the Annex on HACCP and identify any need for updating and review.
The CODEX COMMITTEE ON FOOD HYGIENE 47th Session takes place in Boston, Massachusetts, United States of America on 9 - 13 November 2015. Agenda Item 8 of this meeting is CX/FH 15/47/9 DISCUSSION PAPER ON THE REVISION OF THE GENERAL PRINCIPLES OF FOOD HYGIENE (CAC/RCP 1-1969) AND ITS HACCP ANNEX which has been prepared by an Electronic Working Group led by France and Thailand.
It is not surprising that after review this working group has recommended that the committee should consider starting new work on the revision of the General Principles of Food Hygiene and its Annex: Hazard Analysis and Critical Control Point (HACCP) System and Guidelines for its Application (CAC/RCP 1-1969), with an introduction and two distinct parts (General Principles of Food Hygiene and an annex on HACCP and seven HACCP principles.
The working group has recommended that the revision should be applicable to as wide a range stakeholders as possible, as simple as possible and provide more flexibility to small and medium enterprises in order to achieve wider application while maintaining consumer safety. The working group also advises that during the revision relevant parties need to consider if the document should instruct Food Business Operators (FBOs) on how to manage their quality and safety system and address management of suppliers, auditing, contract manufacturing, storage, change management, continuous improvement and Good Agricultural Practices.
The working group has identified the need to distinguish validation from verification within Principle 6 and this seems sensible as confusion between validation and verification is a major problem I encounter with HACCP Systems I have seen implemented and an issue I have discussed in my blog previously.
Another consideration is whether the GPFH include primary production, and address the safety aspects of foods that go directly to the consumer as ready-to-eat and of final delivery to the consumer (e.g. retailers). This is probably a reflection of the number of food safety incidents in recent years related to product particularly. There have been major incidents related to salad items and fruits including Salmonella in cucumbers1, Listeria monocytogenes in melons2 and E. coli O104:H4 in bean sprouts3. The CDC has published data showing the Contribution of Different Food Commodities (Categories) to Estimated Domestically-Acquired Illnesses and Deaths, 1998-2008, 46% of Illnesses are attributed to produce and 23% of deaths.
A review of definitions is recommended including clarification of clean & potable water and the use of "essential" and "critical" in relation to HACCP.
It is suggested that the sequence of implementation should be establishing a preliminary list of potential hazards independently of consideration of GHP implementation, and then determining a shorter list of significant hazards to be addressed in the HACCP plan that takes into account the GHP measures implemented. This is something that we teach in the IFSQN HACCP Training which we believe gives a better understanding of the role and importance of hygienic practices and prerequisite programmes. This is also reflected in the eWG recommending the project examines the need for a class of control measures essential to control hazards for which management as CCPs presents challenges.
There are recommendations to include references to relevant guidelines such as microbiological criteria, validation and drinking water quality. It has also been identified that further guidance on the control of chemical contaminants including (allergens and mycotoxins), the use the current decision tree or alternative trees and the establishment of science based critical limits for CCPs and their proper use.
The electronic working group has submitted a proposed project document with five-year timeline proposed for the completion of the revision of the General Principles of Food Hygiene (CAC/RCP 1-1969) and its HACCP Annex. A draft would be ready for discussion at in 2016, with finalization in 2018 and publication in 2019; further details of the project can be seen in the discussion paper. I am sure there will be further debate and discussion on what should be included such as food defence and crisis management, I personally see the need to have a common general section then sector specific sections for the general principles of food hygiene and a common HACCP Annex. Plenty of room for discussion on this subject!
1. CDC Update: 4 Deaths, 767 Salmonella Cases in 36 States Linked to Cucumbers
http://www.foodsafet...s/#.Vh-b0CsjmHE
2. 2011 United States Listeriosis Outbreak
https://en.wikipedia...riosis_outbreak
3. 2011 Germany E. coli O104:H4 outbreak
https://en.wikipedia...104:H4_outbreak