1






Food Safety Culture Training Webinar, Tuesday, September 12, 2023. $97 per person.
Posted by
Simon
, 06 September 2023 · 80 views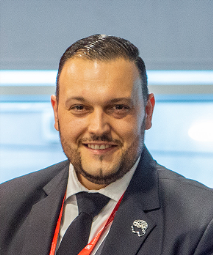 The Practical Food Safety Culture 4-hour online training webinar is suitable for those wishing to implement a new Food Safety Culture system in their company as well as for those looking to gain knowledge on how to improve existing systems.
In the first part of the training participants will receive general information on employee awareness, company culture, food safety systems and how these topics are main parts of the Food Safety Culture. In the first part participants will understand definitions, GFSI certification schemes requirements, and legal requirements EU, USA connected with Food Safety Culture.
In the second part of the training participants will receive instruction on developing an Food Safety Culture program, training and competence program and Food Safety Culture communication. The training will include practical examples and insight from the lead auditor perspective.
All attendees will receive a copy of the training materials (Slides and Templates), personalized IFSQN Training Academy Certificate and 30 day access to the webinar recording.
Find Out More >>
https://www.ifsqn.co...lture-training/