Food Safety Fridays is Sponsored by
Are you a Broker or Agent? What about an Importer of Record from a foreign supplier? If you are, then understanding the rules around FDA's FSMA and Foreign Supplier Verification Program (FSVP) are critical to your business. Join DNV GL to understand the deeper impact of how this program affects your business and some of the methods to prepare your systems to meet FDA requirements.
Cost of Attendance: Free






Although we enjoy one of the safest food supplies in the world, foodborne illness remains common in the United States where foodborne illness outbreaks affect millions and kill thousands of people. These outbreaks also undermine consumer confidence in affected products, result in large recalls, and diminish market demand. A substantial number of foodborne illness outbreaks result from poor hygiene practices. Microorganisms can survive in food processing and handling environments. They are generally introduced into the food environment through raw materials, pests, air, water, and employees. During this webinar find out ways that we can identify these hazards and stop them in their tracks.
Cost of Attendance: Free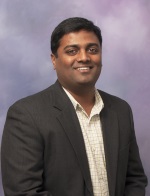 Food Safety Fridays Webinar Schedule