Food Safety Fridays is Sponsored by
Taking place:
02 Oct 2020 - 03:00 PM - 04:00 PM
(UK Time Zone) |
View your timezone
| Comments: 0
Validation of control measures is a core requirement of the Current Good Manufacturing Practices, Hazard Analysis and Risk-Based Preventive Controls for Human Food (PC Rule, 21 CFR117 Subpart C) under the Food Safety Modernization Act (FSMA). However, in many applications the concept of validation as required by the PC Rule remains unclear and presents a serious challenge the food industry in its efforts to comply with the new regulations. This is particularly evident as it pertains to the validation of "kill-steps" intended to prevent or mitigate microbiological hazards. While validation of thermal processes such as pasteurization of milk products (under the Pasteurized Milk Ordinance) or canned, low-acid, shelf-stable products (under 21 CFR 113) enjoy the benefit of well-established validation protocols, other products/processes such as those involving low-moisture foods (e.g., dry pet foods, dry pasta, tree nuts, baked goods, etc.) often receive thermal processes which have not been fully validated but are claimed as "kill-steps" in existing HACCP programs.
This presentation aims to provide a clear definition of the concept of validation, distinguish it from the closely related requirement for verification and illustrate strategies to complete this regulatory requirement. Emphasis will be given to the interventions aimed to achieve the required reduction of microbial pathogens in relation to low-moisture products, acidified foods and novel technologies such as high pressure pasteurization.
Cost of Attendance: Free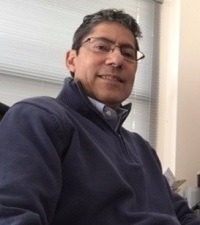 Taking place:
09 Oct 2020 - 03:00 PM - 04:00 PM
(UK Time Zone) |
View your timezone
| Comments: 0
Adulteration, misbranding and food fraud each continue to be significant problems for the U.S. food industry. While many of these errors are unintentional, some are done to intentionally deceive consumers. These issues are not only economically deceptive, some can prompt food safety concerns. The increased use of the internet to market foods and the rise in international trade creates even greater challenges in ensuring that the labeling on the website and the foods sold there are compliant for the US market.
Cost of Attendance: Free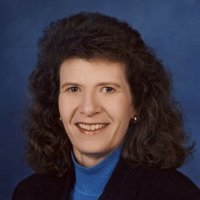 Taking place:
30 Oct 2020 - 03:00 PM - 04:00 PM
(UK Time Zone) |
View your timezone
| Comments: 0
Part III of the GFSI Benchmarking Requirements defines the key elements required in a Certification Programme in relation to Hazard Analysis and Critical Control Points (HACCP) or HACCP based systems; Food Safety Management Systems; and Good Industry Practices, Good Manufacturing Practices, Good Agriculture Practices.
In this webinar we will cover Good Manufacturing Practice Requirements including: Facility environment, Local environment, Facility design, construction, layout and product flow, Fabrication (input and material handling, preparation, product handling, packing and storage areas), Equipment, Maintenance, Employee facilities, Physical, chemical and biological product contamination risk, Segregation and cross-contamination, Stock management, Housekeeping, cleaning and hygiene, Water quality and utility management (including Ice), Waste management, Pest control, Transport, Personal hygiene, protective clothing and medical screening, Training, Packing and storage of product.
Cost of Attendance: Free






Food Safety Fridays Webinar Schedule